Awards & Badges
EFE offer ALL our customers, regardless of order size, a personal service from initial concept through to delivery. EFE design in house, and at all stages of your order you are assured the attention to detail from our experienced staff. 

NAME BADGES
Laser Engraved
Brass Enamel

Dome / Resin
Photo Etched

Premium Metal
3D Die Struck
MEDALS

TROPHIES & CORPORATE AWARDS
Please refer to links below for all current supplier catalogues:
www.trophies.com.au
www.trophiesgalore.com.au
www.trophy.com.au
www.awardsandrecognition.com.au
www.differenttrophies.com.au 
GIFTWARE - Personalised
Drink Bottles
Glassware
Photo Plaques
Wine Tools
Jewellery Box

Canvas Prints
Stainless Steel
Key Rings
Travel Mugs
Servingware

Tankards
Leather Products
Iphone Case
Leatherman
Chopping Boards

Pencil & Pen Sets
Coffee Mugs
Cheese Boards
Photo Frames
Clocks
Whether you have your own gift that needs personalising or you would like us to create something for a specific anniversary we have the equipment and expertise to ensure your gift is unique. We have the latest laser and printing equipment along with a dedicated team of staff always keen to tackle a new project.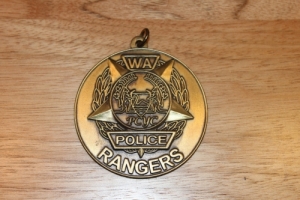 Unit 1/22 Forward Street
Welshpool
Western Australia 6106
Telephone (08) 9361 9814
Facsimile (08) 9472 3315
Email efe72@bigpond.net.au