EFE HAVE THE LATEST MACHINERY AND OFFER THE FOLLOWING METHODS ALL IN HOUSE
LASER ENGRAVING * COMPUTER ENGRAVING * LASER CUTTING
CNC CUTTING * VINYL * DIGITAL PRINTING
Edwina Forward Engraving is a well established family owned and operated Australian business.
Over the past 40 years Edwina Forward Engraving has grown and expanded acquiring the latest laser & rotary engraving, printing & cutting machinery. Whether you have a large or small job we can help you choose the right product and material for your application always guaranteeing our best possible pricing.
By using the latest engraving, laser & printing technology we are able to provide you with the highest quality product as well as ensuring fast and efficient turnaround time is achieved. EFE are always investing in additional equipment to keep up with our fast tracked lifestyles and the ever increasing demand on urgency for completion times of jobs. Our customers know and trust that EFE will always endeavour to meet the needs of ALL our customers big AND small.
EFE manufacture labels for the mining & electrical industries as well as house & letterbox signs for the general public. We engrave, cut, etch and mark metal, glass, timber and plastic products for Artists and Sub-Contract our services to Sign Companies.
We also custom make name badges, corporate awards and trophies for the education department, various sporting clubs and local councils. EFE have a huge range of giftware items for that special someone or occasion.
The business was started by Emma's Grandparents Bill & Edwina Forward and Parents Ian & Peta Fitzgerald back in 1971.
Today EFE is owned and operated by husband and wife, Aaron & Emma Sinclair along with their qualified team of staff. EFE has an experienced design team to assist with each client's initial concept through to individuals that pride themselves on the craftsmanship, quality & service with a huge 80 years combined engraving & design experience.
We have clients across Western Australia and Australia alike and are always happy to incorporate freight and postage free of charge to ensure our experience and product reaches all locations.
Rest assured that if you see a product on our website it has been designed or manufactured by EFE.
Please have a browse around our website and if you would like more information about our products or services please give us a call or email us and we will happily assist you in any way we can.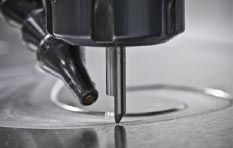 Unit 1/22 Forward Street
Welshpool
Western Australia 6106
Telephone (08) 9361 9814
Facsimile (08) 9472 3315
Email sales@edwinaforward.com.au